Dear colleagues,
I intend to calculate the interaction energy between two hexamethyldisiloxane molecules (see below)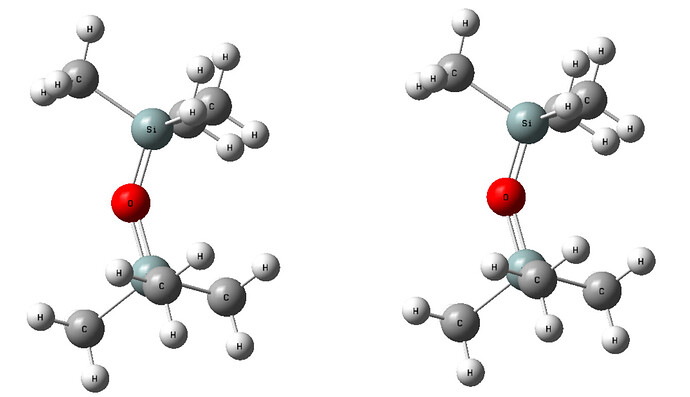 My system has 52 atoms, and I intend to calculate SAPT at the levels sSAPT0/jun-cc-pVDZ, SAPT2+/aug-cc-pVDZ and SAPT2+(3)dmp2/aug-cc-pVTZ to obtain the Lennard-Jones parameters for the atoms of this molecule.
Given my little experience in SAPT, could I ask a few questions?
1 - Is calculating the SAPT energy of a system of this size (i.e., 52 atoms) something viable or is the computation time too high? I say this because I would have to calculate the energy for several pairs of hexamethyldisiloxane for my purpose. Did any colleague calculate the energy of a system similar to this size and could share the estimated time spent on the calculation?
2 - What would be a good starting guess for the number of processors that I could use to calculate SAPT for a system of this size (i.e., 52 atoms)?
Thanks in advance.