I am currently familiarising myself with F-SAPT analysis on transition states, for which I am trying to reproduce results of a paper from Prof. Sherrill's group (DOI: 10.1039/c5cp07281f).
I am working with the RR_ENT-SYN_1 transition state.
However, I am getting an error due to creation of 'link bonds'. I am not able to understand what they are and how I should correct my input file.
I have attached an image of the output file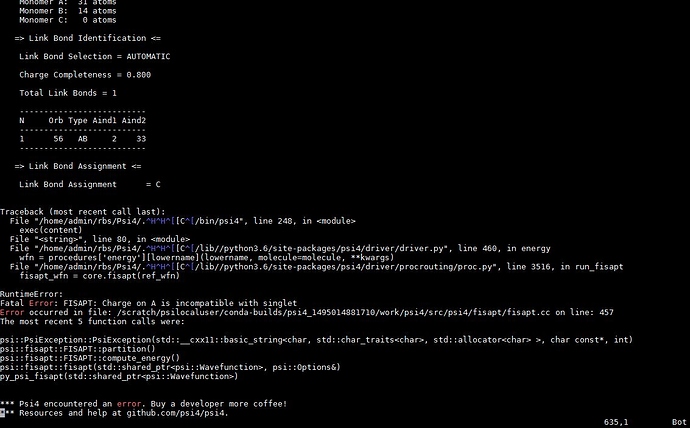 Any help regarding this would be appreciated!